Trade Customers
---
At Cherryhill our dedicated team are here to focus on providing the best service possible and ensure our Trade Customers always taken care of - from the beginning of your project to after-sales service. We have a longstanding history of providing businesses with the tools they need to be unique and ultimately competitive. With designs that range from the cool & contemporary to the traditional, we have something for everyone and every budget.
With the leading industry design software we are now able to provide you & your customers with the highest quality 3D renders which are second to none!
We have also partnered with many of the leading kitchen appliance and components suppliers to bring you the top brands at competitive trade prices where you'll definitely have an edge on your competitors!
Price Promise
At Cherryhill we strive to provide out Trade customers with the best products at the very best price. To help you estimate the cost of your project we have provided all the latest price lists which you can download and print - just contact us today to register for a Trade account.
Quality Guarantee
We have been manufacturing and supplying kitchens for many years and have strict quality control measures in place to ensure your kitchen stands the test of time. We place particular emphasis on care and attention to detail to ensure we deliver high quality kitchens and components direct to you.
---
Design Service
Free Design Service - our professional kitchen designers are here to help plan your kitchen and turn your project into reality. We use the the leading kitchen design software; ArtiCAD-Pro: enabling us to provide you with accurately dimensioned installation plans & layouts as well as stunning 3D rendered images. Backed up with our top brands at competitive trade prices you'll definitely have an edge on your competitors!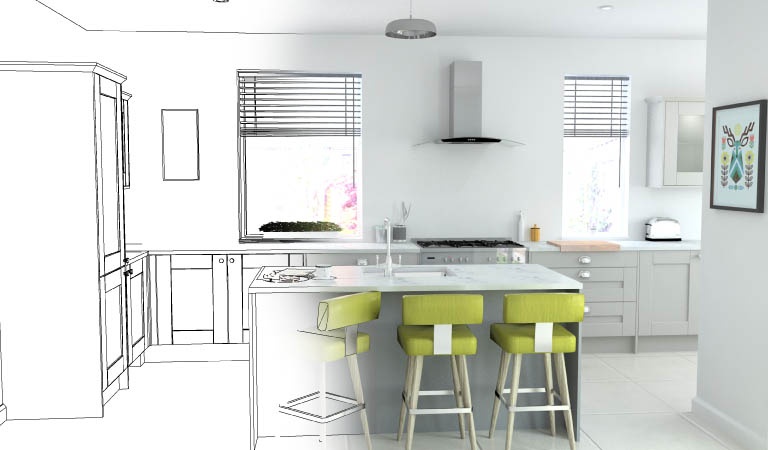 See how a bespoke kitchen comes to life from an initial sketch to a stunning photorealistic 3D render!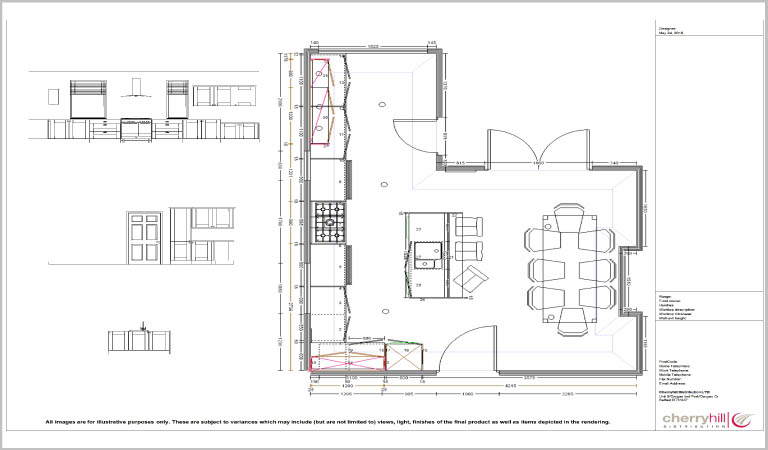 Customisable plans and elevations drawn to scale to help you maximise the size & shape of your project.
---
Cherryhill Trade
Partners