Contracts
---
At Cherryhill we fully understand the nature of contract kitchen projects and tailor our service to meet the demands of each client's site requirements. &nbsp We have the design and craftsmanship expertise to bring together the complete design, supply and install package to meet the demands of any given brief.
Kitchen specialists of many years standing, with the customer always at the centre of our focus... we deliver solutions that work.
We offer a flexible and comprehensive design service, employing site surveys, specification and components packages to satisfy any projects style & budget and the leading kitchen design software; ArtiCAD-Pro: enabling us to provide you with accurately dimensioned installation plans & layouts as well as stunning 3D rendered images. &nbsp Excellent customer service is at our focus to make sure your project runs smoothly and on time to meet your specification.
Tailored Design
At Cherryhill we offer our expertise and experience in designing kitchens tailored to meet the clients exact requirements. &nbsp We provide a bespoke design service that understands the expectations of each and every clients individual requirements to create the perfect kitchen.
Components Packages
We have put together a comprehensive range of packages which include - cabinets, doors, handles, work surfaces, appliances and sinks & taps - to enable us to satisfy the specific needs and vision of any project specification as well as style and budget.
Installation Service
We believe that how your kitchen is installed is as important as the kitchen itself. &nbsp That is why we have designed a fully co-ordinated installation service employing a team of highly experienced kitchen fitters along with the Project Manager to ensure quality is upheld at every stage of the installation.
Project Management
We will provide designs & specifications for consideration and once agreed, your dedicated Project Manager will oversee the project to completion, providing first class support and promoting the highest standards of service to make sure the project runs smoothly.
---
Design Service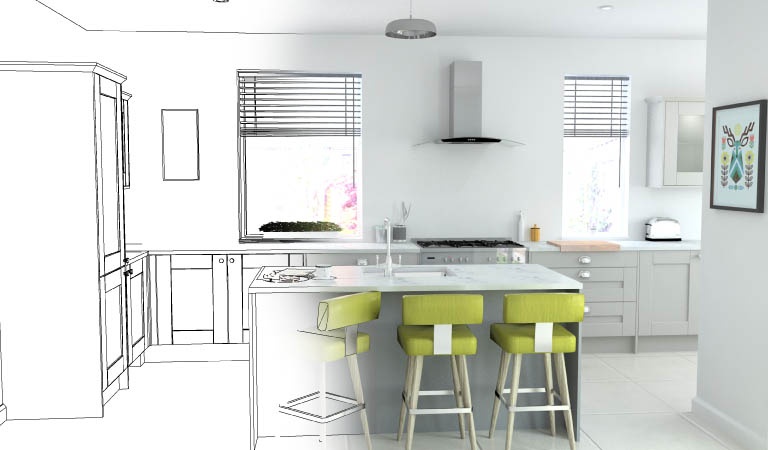 See how a bespoke kitchen comes to life from an initial sketch to a stunning photorealistic 3D render!
Read more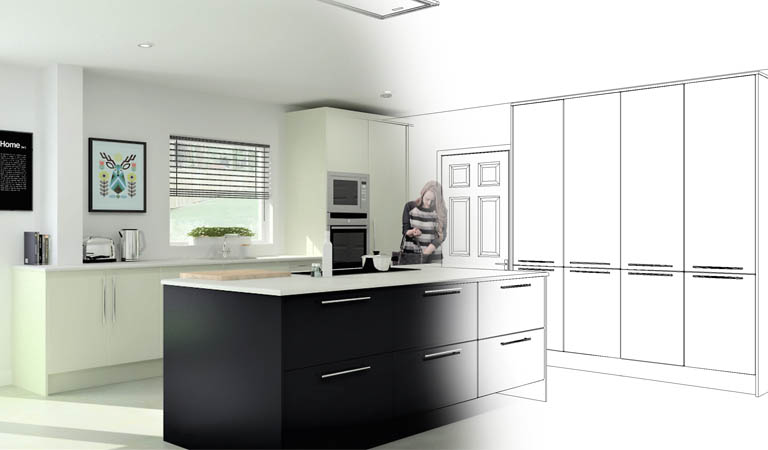 By using the industry leading design software ArtiCAD-Pro, we can show you how your kitchens will will look in reality!
Read more